We've removed the second network connection for CORE ha0. If you have an IP allocated for it, you can remove that reservation. It will eventually go away after an update or reboot.
Wireguard is up and running. It's connected to DDNS. There are instructions in Wireguard | Collective-DOCS (oh-lalabs.com) for this. Please take a few minutes to do some homework. It's a full walkthrough in pictures. Easy to follow, but informative.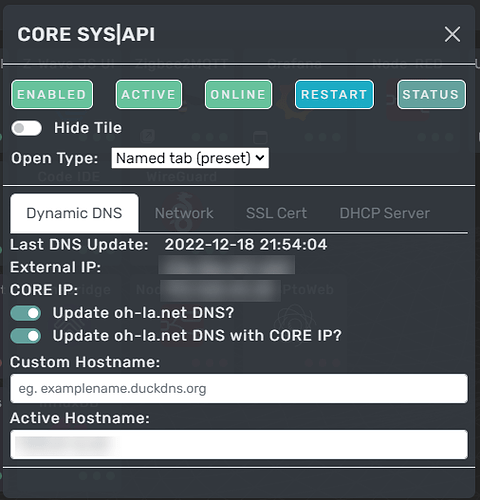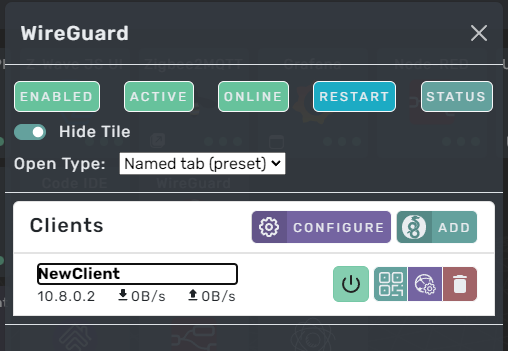 Please report any issues you come across.
We've officially moved to Node-RED 3. If you are running the beta version, you should think about moving your stuff over to the official oll-node-red version as the oll-node-red-3 version will eventually be deprecated. If you need assistance with this, please ask in our community.
PLEASE DO A FULL DEPLOY IN NODE RED AFTER UPDATING
We've also added a local dns server on CORE. For use with Wireguard. Of course, there are other benefits of this.