I have homeassisant up and running and seems to be working fine. I saw @markus say that HACS is supported. I installed it and am trying to get a custom integration to run. Namely the toyota north america for connected vehicles.
I downloaded it through hacs and attempted to install through the homeassistant settings and get this error.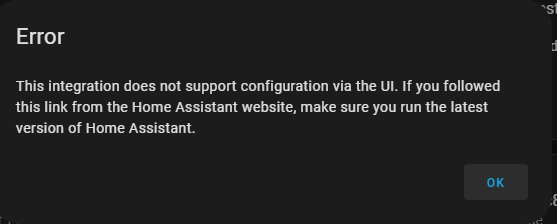 It seems obvious dont use the ui… does anyone have an idea how i could go about doing this within core?
side question - Is core running latest version of HA?
Also suggestions with how to feed the home assistant data into node red? Will this already be fed into MQTT or do I need to set this up in HA?