I have been seeing a few issues between Node-red and Zigbee2Mqtt that don't make much sense.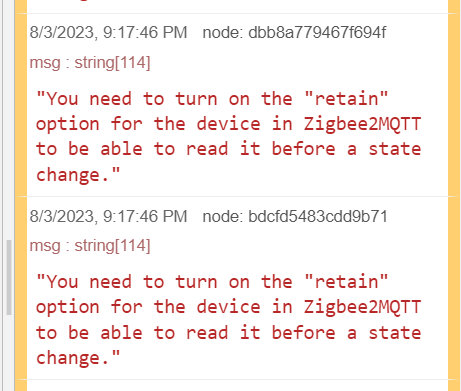 I have "retain" set for every device in the configuration.yaml file so I am not sure what is going on here. A month or so ago, the error was never seen, then I started seeing it on a few nodes, and now I am seeing dozens of these messages.
In a related note, I had my first real failure in Core a week ago that was possibly related to this. Z2M just stopped working altogether until I adding "version: 5" to the mqtt section of the configuration.yaml file. This was not after an update of any kind though, perhaps a week after the last update.