Hello together,
I need some input for a planned audio setup. I attached below a rough sketch of our open concept living area. (Kitchen has a bit of a wall, but no doors and an "open window" to the dining area).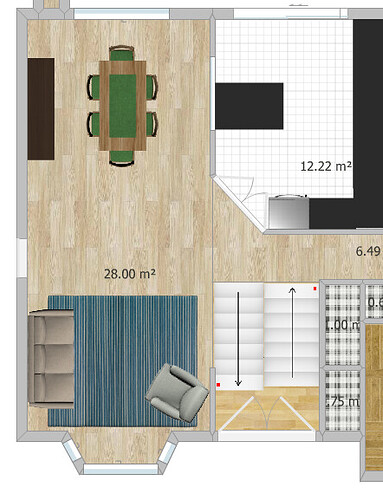 I have today two alexa speakers that I would like to replace with something "nicer" to listen to.
My wife has requested a better music experience after listening to a sonos one and five at a friend's place

Naturally I would go with some floor standing speakers. But since we have an open concept and no TV that could be framed by the speakers, I am leaning more towards sonos five + maybe a sub.
What are your setups? Main use case is listening to Spotify.