|WHAT'S UP?
DETAILED INSTRUCTIONS on our WIKI @ github.com/ezeek/smartly/wiki
introducing smartly
the hubitat dashboard skin engine
Goal: "Make hubitat dashboard prettier and more 'marketable', hubitat sales will increase, hubitat will hire more developers that fix all the things, smartly ends up being unneeded."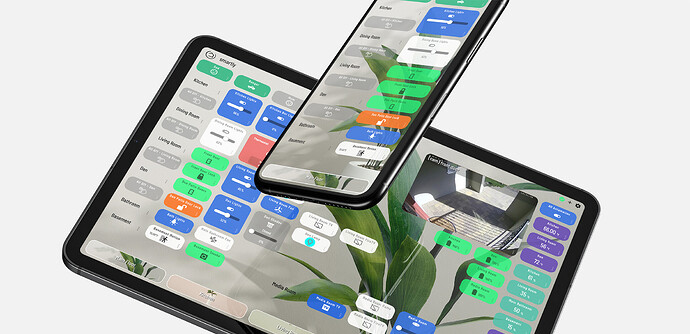 note from me, ezeek (aka spelcheck)
I'm a huge fan of Hubitat, what it stands for and the concept of local automation. Sadly, when compared to SmartThings, Wink, ActionTiles, SharpTools, etc the dashboard was lacking a modern feel. Sure, HE developers allowed Custom CSS so you can do anything you'd like with it, but along with a few basic shortcomings there was no consistent design and no consistent way to 'skin' the dashboard.
"Let's face it, the stock HE dashboard isn't pretty. Let's give HE an assist to get them over the hump."
With this in mind, and with the help of an excellent team of testers and new friends over the past two months, we've built a user-friendly skin engine. I hope you'll enjoy using smartly, and I hope you'll continue to support the development by reporting issues and with your patience.
These skins use image and font assets that are hosted on a CloudFlare mirrored server. A docker-based locally hosted option using @markus's JSinject platform to perform intelligent switching between local and cloud assets is in development (see Roadmap below).
DETAILED INSTRUCTIONS on our WIKI @ github.com/ezeek/smartly/wiki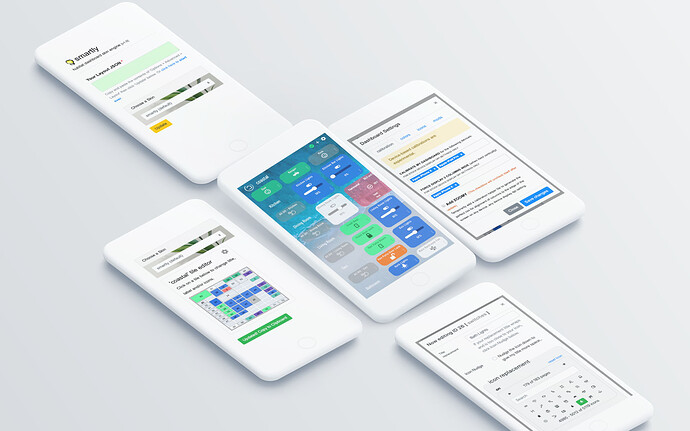 Quickstart
'Layout JSON' is within your HE Dashboard > 'settings' gear top-right > 'Advanced' tab > 'Layout' tab
Copy and paste your HE Dashboard 'Layout JSON' into the green box.
Click 'Update'.
Click 'Updated! Copy to Clipboard' and paste back into your HE Dashboard 'Layout JSON'.
Click 'Save JSON'
refresh (or when using HE app, back out and click back into your dashboard).
DETAILED INSTRUCTIONS on our WIKI @ github.com/ezeek/smartly/wiki