My husband and I spent the better part of today working on our wiring nightmare. We decided to move the entertainment equipment from the upper living room to the basement networking closet. We did this first thing in the basement living room, but we weren't sure of how we'd configure the upper, so we sat on it. And never got back to it. So, it's been a wiring ball of stress for 3 years now.
We ran 5 cat5e cables to the upper level. There's absolutely no cat run to the second level. As we worked things out, we decided to finish off the lighting in the stairwell. Here are the before and after photos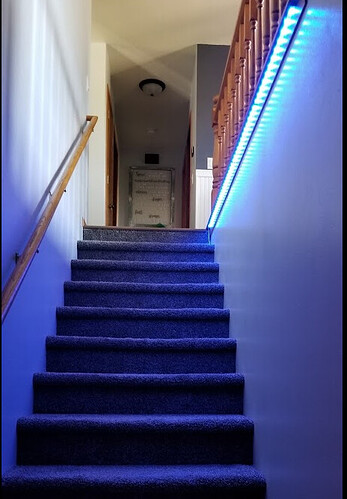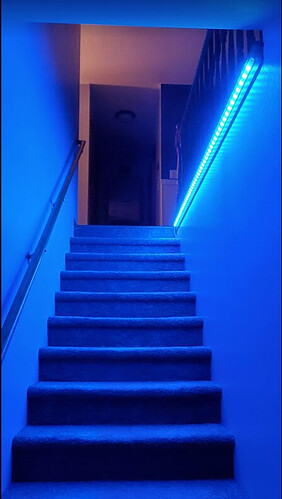 I don't know that the diffuser did much for it other than gave it a finished look. The LED's in the rail are lightify's so they're a bit larger than the ones you'd normally find. The only benefit of this particular rail is that the line is super straight and you don't see exposed led strips. What are your thoughts on this? Worth the 26$?